If you often do deep water fishing, braid fishing lines are definitely for you. But, if it is your first time to shop around for a fishing line, it is best to know its pros and cons first.
The Advantages
More Line
Since braid fishing lines are thinner compared to monofilament, you can easily fit more of these on your reel. It can be crucial when pursuing powerful, big fish like bluefin tuna on a casting gear or light spin, where extra lines could prevent you from being spooled.
More Sensitive
The no-stretch and smaller diameter qualities of braid fishing lines make it perfect to detect subtle bites in deep water and to maintain contact with bottom or bait. Braid fishing lines are good for fishing live chunks and baits for striped bass as this allows you to feel when the bait is getting nervous because of an approaching predator. These are also more superior than monofilament fishing lines when it comes to sensitivity, especially when it comes to bait rigs and jigs over the bottom as this allows you to feel the changes in weight.
Better in Deep or Current Water
The small diameter of braid fishing lines also makes it less vulnerable to the current's affects, particularly in deep water. It can also be essential when targeting the bottom fish like cod, sea bass or fluke where bellies in the line caused by the current's push could make it hard to hold bottom, set the hook, and feel strikes.
Better Hooksets
The lack of stretch of braid fishing lines can be both a curse and a blessing once it comes to setting hook, depending on the fishing style. No stretch only means that you can set the hook in a firm manner in deep water or over long distances. It can be critical whenever you are trying to bury the hook in the tough mouth of a tuna or tautog. On contrary, you have to be wary tearing the hook out the mouth of the fish, particularly those soft-mouthed species including seabass and flounder, if your drag is tight or you have to set the hook in a violent manner.
The Disadvantages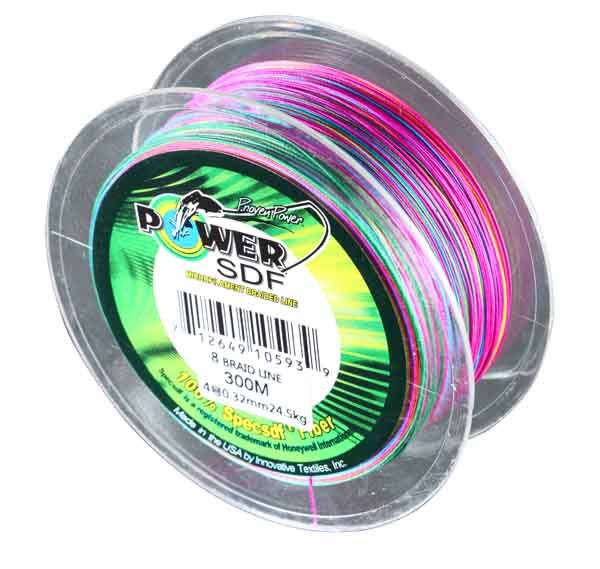 Expensive
Since braid fishing lines are much tougher to manufacture compared to mono, this costs two to three times more. Filling the huge tuna reel with braid may be expensive. Yet, the fact that you do not have to replace this tends to overweigh this drawback.
Greater Visibility
Braided fishing lines are much visible than mono. They can make a difference with the keen-eyed fish including tuna. With the use of fluorocarbon leader, this will solve the issue.
Braid fishing lines are no doubt one of the best fishing line types you can find in the market. If you're still confused with the options, ask for assistance from an expert or know the right fishing line type for you as a starter in the world of fishing.