One of the best fishing rods for sale you will come across on the market is Shimano Trevala Casting Rod. From my assessment, this rod has many of key features of a reliable, high quality rod. In this article we will explore these features in detail.
SHIMANO TREVALA PRODUCT FEATURES:
Winner of the American Sportfishing Associations' ICAST New Product Showcase Award for the best fishing rod this rod is perhaps the best Shimano fishing rod ever produced. Made from rigid high density graphite, this Shimano rod is extremely sturdy and durable allowing it to haul in large and powerful fish with ease, yet it is also designed to be light and highly sensitive, creating an awesome blend of versatility, convenience and utility all in one. The rod also features ergonomic custom made EVA foam grips. The ergonomic design of these grips help prevent injury and fatigue in the wrists and hands allowing for longer fishing sessions. EVA foam is much more resilient than other grips because it resists water wear and to changes in temperature.
Buying this product also comes with high quality fishing tackle from Fuji. Included as part of the rod is a high quality light weight Fuji reel seat and Fuji branded Alconite fishing guide. This Alconite fishing guide offers outstanding smoothness for fishing lines to slide through as well as durability and lightness allowing for convenience, and effectiveness.
This rod is to be used with high speed and high power reels.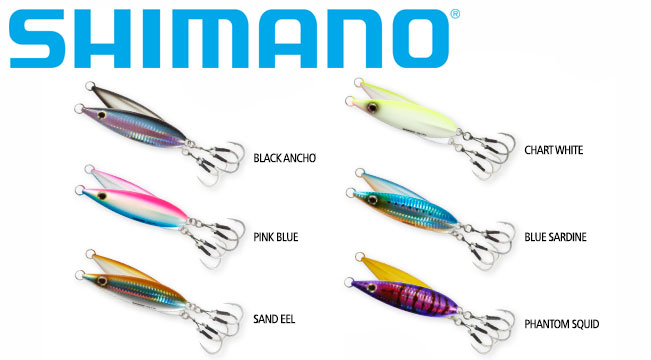 This high quality Shimano rod is designed to be used with the Shimano Butterfly Jigs. The Shimano Butterfly Jigs are developed for the extremely effective Japanese practise known as Butterfly Jigging. This method of fishing can catch fish up to 500 feet below sea level.
This product comes with unlimited warranty.
Pros:
Extremely durable and resistant to water erosion. Good for salt water fishing.
Thin and light
Sensitive to changes in weight
Ergonomically safe
Unlimited warranty
Features smooth and durable Alconite guides
Cons:
Somewhat expensive
Not needed for reeling in smaller fish
Can be overly sensitive to slight tugs
Shimano Trevala Casting Rod
As the old saying goes, you get what you pay for. If you are looking for a reliable, high power, durable, ergonomically safe, light, resistant to erosion, rod that is designed for Butterfly Jigging, this rod is right for you. Though it can be a bit expensive, it if you are a serious fisher, who likes to fish in salt water environments where water erosion on fishing gear can be a serious issue and where the fish are larger, and thus you need stronger rods to catch the fish, I highly recommend this rod.