Even if there are numerous advances that were registered as a treatment for heart disease, experts in the field recommend careful precautions to be taken before such diseases arise. Experts also highly recommend a vital foodstuff for healthy functioning of the heart as well as disease prevention. That is fish.
The main reason why fish is an essential source of nutrition is that it offers necessary substances for human body and reduces the risk of different disease. For instance, it has been said that when fish is consumed regularly, it strengthens one's immune system and reduces the risk of heart disease.
As a matter of fact, the fish's nutritional properties have other striking facts. Fish is a perfect food, especially when it comes to protein, trace elements, and vitamin D. Because of the minerals they contain, fish encourages growth as well as enables the tissues to recover.
Fish meat assists in the formation of healthy gums and teeth, benefits the complexion, making the hair much healthier and contributes to the fight against any bacterial infection. It also plays a crucial role in preventing heart attacks as this regulates the cholesterol level in the blood. It also helps the body to break down and utilize fats and starch, making it more energetic and stronger. On contrary, it also influences one's functioning of mental activities. In case the vitamin D and some minerals contained in fish aren't consumed in sufficient quantities, disorders including hyperthyroid, goiter, gum disease, and rickets may arise.
Modern science has discovered that omega-3 fatty acids in fish occupy a vital place in human health. Such fats have been described as important fatty acids.
Essential Benefits of Fatty Acids Found in Fish
One of the primary features of fatty acids in fish is the contribution they make to the energy production of the body. Such fatty acids carry out the electron transfers through attaching themselves to oxygen in your body and permit the energy to be produced for different chemical processes within it. Therefore, there's considerable evidence that the diet rich in fish oil helps increases physical and mental capacity and combat fatigue. Omega-3 increases the powers of concentration of individuals. The primary compound in brain fat is DHA. This contains the beneficial omega-3 fatty acids.
Significance of Eating Fish for Healthy Arteries and Heart
Omega-3 fatty acids in fish is acknowledge to fight against cardiovascular diseases through reducing blood pressure and triglyceride and cholesterol in the blood. Triglyceride is a kind of fat and resembles bad cholesterol that's low in protein and high in fat content.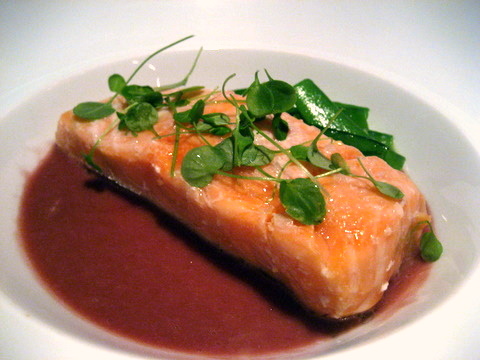 Omega-3 fatty acids play a vital role in molecule hemoglobin production, which carries the oxygen in red blood cells and in controlling nutrients passing through cell membrane. These also prevent the fat's damaging effects to one's body.
There are other benefits of eating fish. If you are a type of person who doesn't like to eat fish, maybe its time for you to consider it in your daily meal plan if you want to boost your lifestyle
they should stay away from.