If you have plans to go fly fishing soon, one important item that you need to have with you is none other than a quality vest. Today, you can find a lot of choices when searching for fly fishing vests so you have to be extra careful in your selection. It is a must that you go for a vest that will meet your needs and avoid settling for the first one that comes along.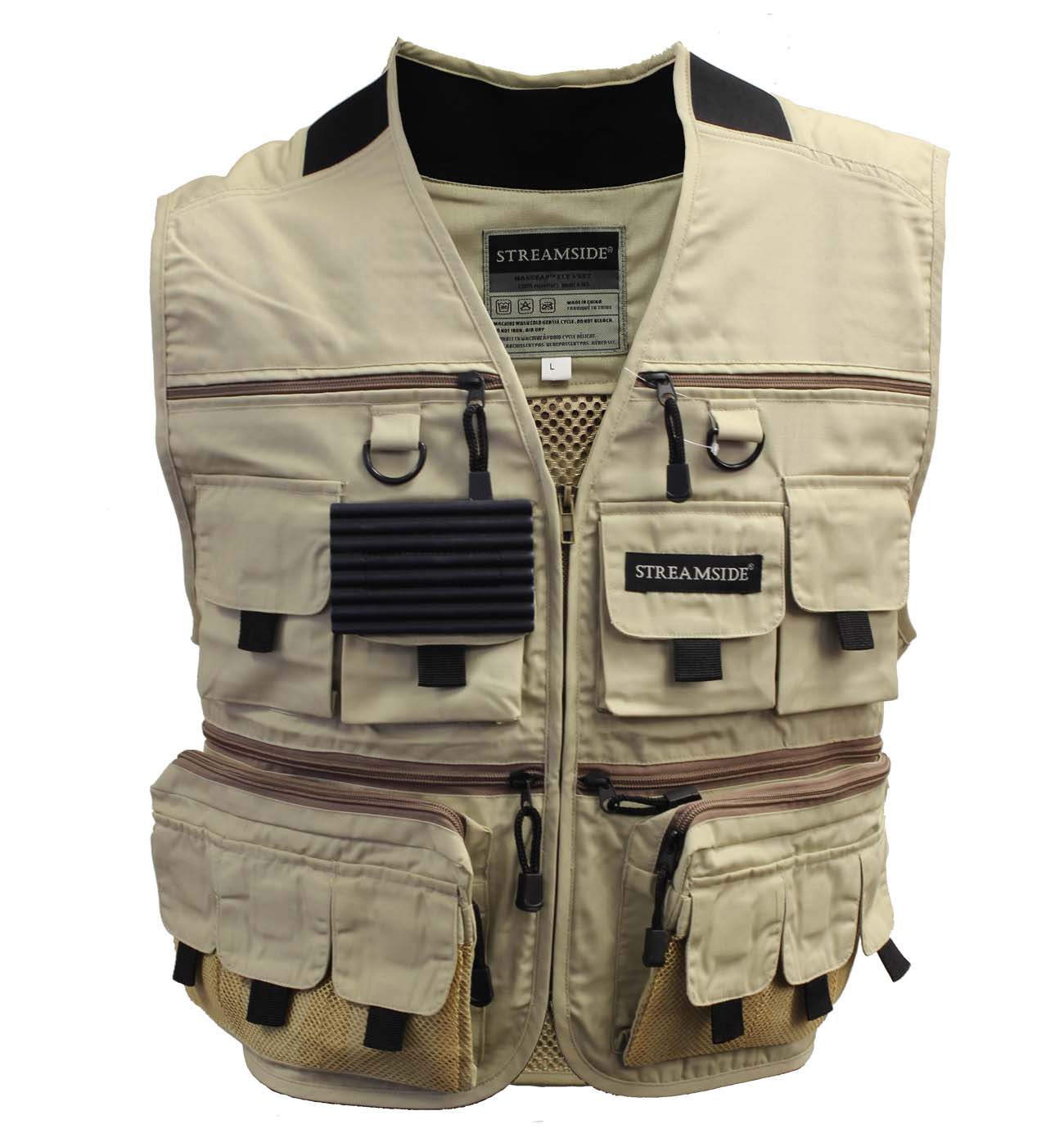 Every fly fishing best comes with a variety of pockets in different sizes and shapes. You will want a vest which comes with sufficient number of pockets for holding your fishing gear. You also need to consider the type of fasteners used on the pockets. Do they have press studs, zips, buttons or Velcro? Some press studs tend to rust, while cheaper vests that have low quality zippers can corrode after some time. Other cheap fly vests have very little amount of Velcro that can hardly keep the pocket secure.
There is definitely more disheartening than leaning over the water only to have your precious fly box splashing accidentally to the cold deep water. There is also nothing worse than going back to your car after a long hike just to discover that your vest pocket has been undone and your favorite fly box is no longer there.
It can also be very tempting to have the vest overloaded with tons of items and fly boxes so it is important to ensure that you go for one that remains comfortable. The neck and shoulder areas of the vest must be padded and crafted with comfortable material that will distribute the vest's weight evenly. It's extremely important after a few hours of fishing. Low quality vests may rub your neck or cut into your shoulders.
When choosing fishing vests, size is an important consideration. If you do lots of cold water fishing, ensure that you're wearing some layers underneath it and you may still move around quickly. Particularly in underarms, as your movement casting must not be inhibited. If you'll be fishing mostly in hot conditions, you might want to consider mesh vest that'll be well-ventilated and will keep you cool during summer.
Several fishing vests have a lot of whistles and bells hanging off them as well as your fly lines may easily get caught on anything that sticks out from it. The vests come in different colors. Numerous fly fishers pick a neutral brown, yet you can pick vests in colors like orange and blue. You can predict junior and female fly vests getting trendier and much colorful in years to come. But, blending into the environment is crucial, so you do not scare all the fish away in the process.
Different vests come with life preserver, which can be of great help if you'll be fishing in rough water with strong current. You never know once an accident may happen and with such built-in floatation devices, you will have easy rescue.